Since acquiring Cordero in August 2019, Discovery's focus has been on understanding the nature of the higher grade zones within the larger mineralized system.
The project is located on the eastern edge of the Sierra Madre Occidental mountains in the northern part of the Central Mexican Silver Belt, Mexico's premier porphyry and carbonate replacement deposit district. Mineralization at Cordero is similar in nature to well-known nearby bulk tonnage precious metals mines and projects (e.g. Newmont's Peñasquito Mine and Orla's Camino Rojo project). In addition to bulk tonnage mineralization, there are also multiple high-grade silver-zinc-lead-gold sulphide vein trends as evidenced by more than 40 historical shallow, vertical shafts and associated underground workings.
Property-wide, Cordero hosts at least eight large-scale targets on two distinct porphyry belts and a third mineralized volcanic centre.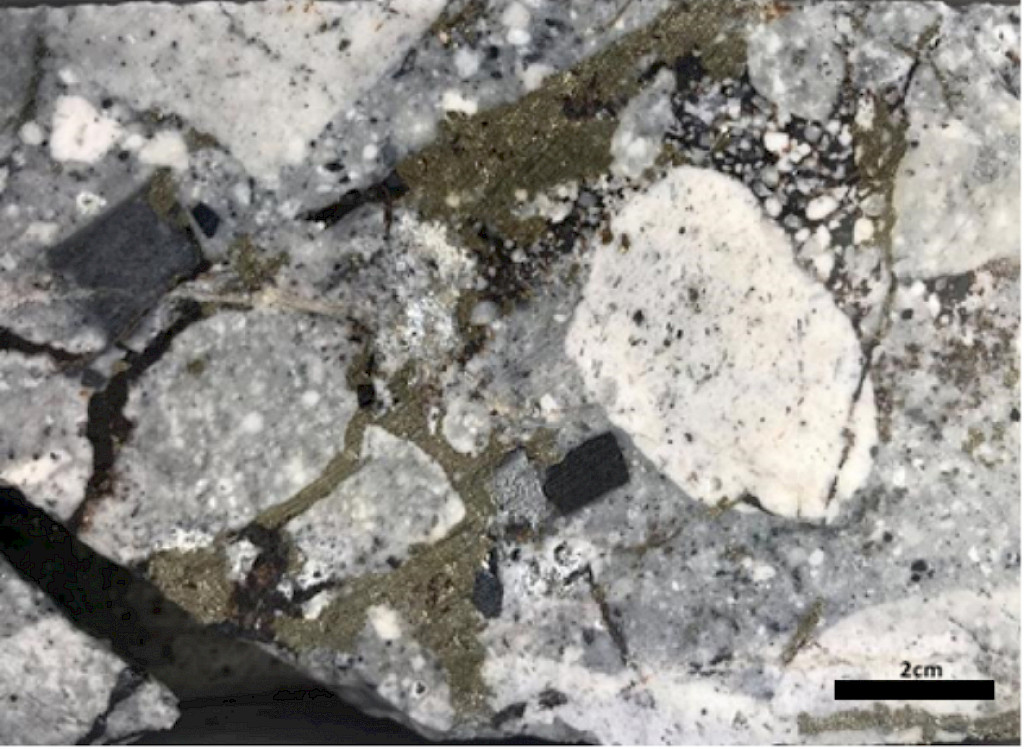 Bulk-tonnage target: Sulphides within a breccia host.

High-grade vein target: Hole C20-312, 0.6m of 2,929 AgEq2 g/t from 81.3m