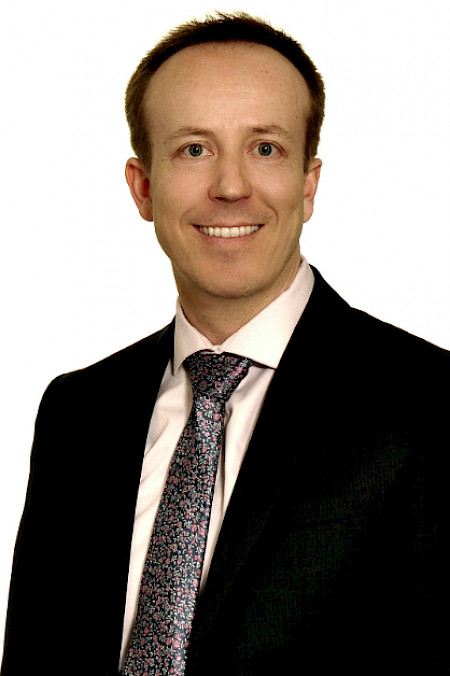 Andreas L'Abbé
CFO and Corporate Secretary
Mr. L'Abbé has been with Discovery for over five years, joining just after the Company's inception in 2017. He is a Chartered Professional Accountant (CPA) and Chartered Accountant (CA) with over 15 years of financial and accounting experience in the mining sector, with a primary focus on Latin American assets. During his tenure as CFO to date, he has played key roles in the daily operations and strategic planning of Discovery, including the acquisition of Levon Resources Ltd. and several financings that generated cash of close to $150 million. Mr. L'Abbé also leads Discovery's ESG and Sustainability program.
Prior to joining Discovery, Mr. L'Abbé held key finance and strategy positions with several high-profile producing mining companies including serving as Director of Finance at Tahoe Resource Inc. ("Tahoe"), where he was involved in the acquisitions of Rio Alto Mining Limited and Lake Shore Gold Corp. He also spent a significant portion of his time with Tahoe in Peru working with the teams at the local offices and on site at the La Arena and Shahuindo mines, as well as in Guatemala at the flagship Escobal mine. Mr. L'Abbé also previously served as VP Finance at Timmins Gold Corp. ("Timmins") spending substantial time on site in Mexico at the San Francisco mine. Prior to his senior role at Timmins, Mr. L'Abbé was Financial Reporting Analyst for Goldcorp Inc. and worked at the Red Lake Mine in Canada and the Cerro Negro project in Argentina. Before moving to the mining sector, Mr. L'Abbé was a public accountant at Grant Thornton LLP in their Assurance and Business Advisory Services group, working primarily with exploration, development and producing mining clients.
Mr. L'Abbé holds both Bachelor and Master of Arts degrees from the University of British Columbia and a Master of Business Administration from Arizona State University. In addition to his native English, he is also fluent in Spanish and French. Mr. L'Abbé recently completed the Level 1 ESG certification for International Sustainable Business from the International Association for Sustainable Economy, an organization promoted by the UNFCC's Green Climate Fund.